Are you ready to take your scores to Another Level?
SAT PREP   |   ACT PREP   |   1-ON-1 FOCUS   |   COST EFFECTIVE
Four Pillars of Success
When taking the SAT or the ACT
SAT or ACT?
Pillar 1: Choosing the test that fits your cognitive strengths.
Which test is best for you?
Choosing the right test should always be the first step in a student's test-prep journey. The SAT consists of 50% math, asks tricky word problems, and challenges a student's attention to details. The ACT instead consists of only 25% math, focuses more on conceptual clarity, and has a science section. A student stuck on 1100 on the SAT might be able to get a 29 on the ACT! We make sure that our students are always taking the right test that is suited for their strengths.
Data Analysis
Pillar 3: Utilizing technology and data for solid action items.
Are you biased and ignoring the data?
Do you have an opinion about your academic interests? Of course you do, but are your sure they are a solid reflection of your capabilities? Or your strengths and weaknesses? When taking an SAT or ACT test, you need to be prepared for all kinds of content. You can't rely on hunches, or your likes or dislikes. Instead, you need to use data to pinpoint what you are good at, and what makes you scratch your head. At SSL, you get detailed reports and analysis for each practice test you take.
Inner Confidence
Pillar 2: Making sure that students truly believes in themselves.
Scores are temporary, potential isn't.
Yes, we are a test-prep company. Yes, we are amazing at bringing HUGE score improvements. But that isn't our primary goal when working with students. Here's what really matters: 1) A student's belief in their potential for success. 2) Building up the confidence from past experiences. 3) Are they taking the SAT/ACT for the right reasons (not scores or self-validation, but realizing how it can impact their future)? These things stay with the student for a long time and impact their success a lot more.
Consistent Practice
Pillar 4: Doing the hard work and putting in the time.
Can you combine hard with smart?
Everyone knows that success can only come with hard work. Yet, many of us fail in putting our efforts in the right direction. At Seven Square Learning, we make sure that students are working on strengthening their mental muscles that need attention instead of wasting their time on baseless practice. Students have a lot going on, so the homework needs to be precise to their needs. With consistent drills and tests, you will be able to build an intuition for problem solving and critical thinking.
WHAT WE OFFER
That Others Simply Don't
Best Test Analysis
When signing up with Seven Square Learning, each student goes through a detailed diagnosis to determine which test is more suitable for them between the SAT and the ACT.
Parent Involvement
Automatic Test Reports
Student's cognitive analytics
Homework & Workload
Calendar and Session Notes
Parent Community Events
Equity in Education
For every referral you bring, we donate $300 to non-profit educational institutes. Our wide range of hourly tutoring rates also helps bring 1-on-1 tutoring to all demographics.
Cognitive Support
We have partnered up with mental health experts to help students understand their cognitive strengths. We also offer full support for students seeking accommodations.
Affordable   |   Flexible   |   Customized
PRICING
At Seven Square Learning, our methodology revolves around top-notch tutor training, fostering empathy, and championing growth. We deliver academic success through ever-evolving content, streamlined processes, and cutting-edge tech. Our tutors excel at pinpointing areas for improvement and cultivating confidence in students. We prioritize a healthy student mindset, recognizing the power of attitude in achieving success.
Committed to educational equity, we harness technology and collaboration to make high-quality learning accessible for all. By nurturing talent and embracing adaptability, we empower our students to unlock their full potential and soar to new heights.
Hourly Tutoring
Rates depend on tutor level, expertise, experience and educational level
Flexible schedule that helps you plan your budget accordingly
Most effective for students who are clear about their goals
Discount Packages
10-30% discount on all packages
Most effective for students seeking 1400+ on the SAT or 30+ on the ACT
Stay flexible with your digital wallet
Plan ahead and stay clear about your goals and aspirations
Complimentary Mindset Coaching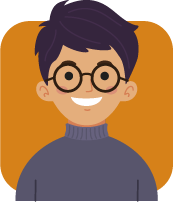 SAT Student
Baltimore, MD
Tutoring with Kartik helped me boost my scores by more than 250 points! He built my confidence up from scratch and pushed me to my potential. Thanks to his help with the SAT, I am now attending one of the top-20 colleges for Biology in the United States.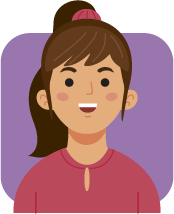 AP Calc Student
Washington D.C.
Kartik helped me with my AP Calc AB class for about 2 months. Within that time, I was able to understand more concepts in math than I could ever have at my school. I get distracted easily, but his personal attention towards my goals helped a lot.
Boundaries can separate people, but they can't separate the bond between a 'Guru' (teacher) and 'Shishya' (student).
We merge technology with subject-matter expertise. We integrate students' learning preferences with seamless tutoring adaptability. This allows our students to have an everlasting learning experience.
Their success echoes strongly in their testimonials for us.
Do you want to know whether your college will accept your SAT / ACT scores? Here's a list of test optional colleges in the US for your...