You are one step away from fantastic results!
CONTACT US
let's have a chat about your child's future
Serving All States in the US
Best Test Analysis
When signing up with Seven Square Learning, each student goes through a detailed diagnosis to determine which test is more suitable for them between the SAT and the ACT.
Parent Involvement
Automatic Test Reports
Student's cognitive analytics
Homework & Workload
Calendar and Session Notes
Parent Community Events
Equity in Education
For every referral you bring, we donate $300 to non-profit educational institutes. Our wide range of hourly tutoring rates also helps bring 1-on-1 tutoring to all demographics.
Cognitive Support
We have partnered up with mental health experts to help students understand their cognitive strengths. We also offer full support for students seeking accommodations.
How do I get started with Test Prep?
All students at Seven Square Learning follow these steps to get started with their test-prep journey:
Register on our digital test-taking platform
Take a diagnostic test that helps us determine which test (SAT or ACT) is better for them
Schedule first session with the tutor and attend via Google Meet
What does the tutoring phase look like?
Our tutoring process is unique and proven for consistent success, which allows us to get 200+ points score improvement on the SAT and 6+ points score improvement on the ACT:
A regular student attends two 1-hour sessions per week for 16 weeks
Each week, the tutor assigns the student a practice test as homework, which is reviewed during the 1-on-1 meetings the next week
The student receives valuable feedback, data analytics, conceptual clarity, and test-taking strategies
If the student's score improvement becomes static, the practice tests are replaced by rigorous concept drills and subject-specific assignments
If the student shows significant score improvement quickly, we can accelerate the official test timeline
What are Tutor Belts?
We have an extensive internal ladder and tutor training system that allows us to systematically categorize our tutors in four belts (in increasing order of expertise) – Orange, Purple, Brown, and Black.
Orange Belt – New tutors that have recently undergone our extensive training program and passed with flying colors! We highly recommend Orange Belt tutors to students who need continuos practice with high quality tutoring without worrying about their budget. A student with an Orange Belt tutor is recommended at least 4 hours of tutoring per week.
Purple Belt – Experienced tutors with a proven track record of consistent success! With a strong grasp on academic concepts, Purple Belt tutors will make sure you are ready for all the challenges faced while solving problems.
Brown Belt – Highly experienced tutors with a demonstrated record of successful scores and student relationships.
What factors affect the tutor's level and hourly rate?
We don't justify pricing by brand name or testimonials. We consistently train and upskill our tutors through regular student feedback and detailed metrics. As an online tutoring company, we extensively leverage technology to better your experience and optimize our operations.
Tutor pricing tiers are based on
Student feedback received after each session
Tutor's educational background
Tutoring experience measured by the total number of tutoring hours
Client relationships (measured through our internal system)
What do the SAT and ACT contain?
The SAT and ACT are standardized tests given by students who wish to get admission into colleges and universities. The SAT contains four sections: Reading, Writing and Language, Math (w/ Calculator) and Math (w/o Calculator).  The ACT also has four sections: English, Math, Reading, and Science.
SAT questions tend to be lengthier, trickier and difficult to comprehend. It primarily tests a student's ability to apply their knowledge in the real world. For the math sections, you will be provided with basic formulae. However, the last few questions of each math section are grid-ins, so you do not get answer choices to pick from.
The ACT on the other hand has straightforward questions that test your conceptual clarity more than the application. It allows a calculator throughout the math section but doesn't provide formulae. It also has a Science section that primarily tests your technical reading and data comprehension skills.
Can I take multiple tests?
Yes, you can! In fact, we recommend our students to take at least two official tests as most colleges allow for superscoring. What we do not recommend at all, though, is to take both the SATs and the ACTs simultaneously. Doing so disrupts a student's time management for both the tests, giving an overall low score. Instead, it is always better to find what test is suitable for you and take it multiple times.
What is Superscoring? How does it affect my scores?
When you attempt a particular test (SAT or ACT) multiple times, you can get different scores for each individual section of the tests. Superscoring refers to combining the sections highest with your highest scores to get a cumulative 'Superscore'. Here's an example:
Jack scores 700 in Math (w/ and w/o Calc) and 650 in Verbal (Reading and Grammar) on his first attempt for the SAT. Unsatisfied, he attempts the SAT a second time, scoring 750 in Math but 610 in Verbal. So, now his SAT superscore is 1400 (750 Math + 650 Verbal).

While his single highest test score would have been 1360 from his second test, he instead got 40 points higher due to superscoring.
Most colleges in the United States accept superscoring, so we highly recommend taking a test multiple times to improve your chances for success.
Frequently Asked Questions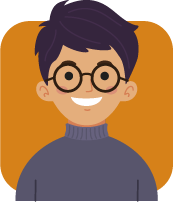 SAT Student
Baltimore, MD
Tutoring with Kartik helped me boost my scores by more than 250 points! He built my confidence up from scratch and pushed me to my potential. Thanks to his help with the SAT, I am now attending one of the top-20 colleges for Biology in the United States.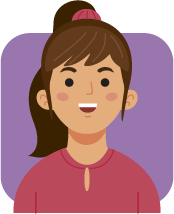 AP Calc Student
Washington D.C.
Kartik helped me with my AP Calc AB class for about 2 months. Within that time, I was able to understand more concepts in math than I could ever have at my school. I get distracted easily, but his personal attention towards my goals helped a lot.
Boundaries can separate people, but they can't separate the bond between a 'Guru' (teacher) and 'Shishya' (student).
We merge technology with subject-matter expertise. We integrate students' learning preferences with seamless tutoring adaptability. This allows our students to have an everlasting learning experience.
Their success echoes strongly in their testimonials for us.
Do you want to know whether your college will accept your SAT / ACT scores? Here's a list of test optional colleges in the US for your...
Do you want to know whether your college will accept your SAT / ACT scores? Here's a list of test optional colleges in the US for your...
Seven Square Learning Inc.
Registered office: 108 W. 13th Street, Suite 100, Wilmington, DE, 19801
WhatsApp / Phone: +91 73383 72577