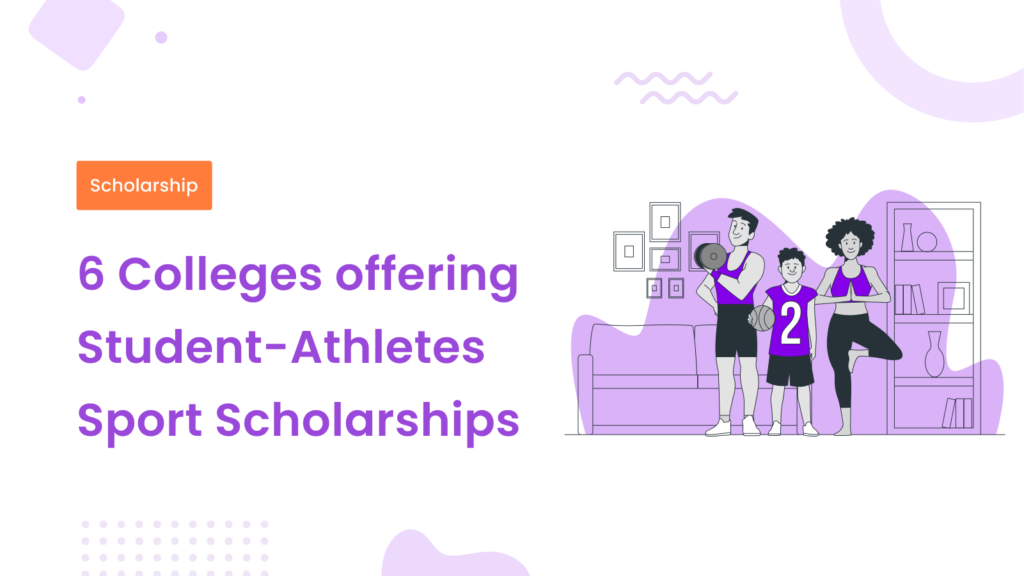 Sports scholarships can be the best thing to happen to a student-athlete. The United States is home to thousands of colleges and universities, many of which offer top-notch athletic programs and opportunities for student-athletes. Here's some tips and a list of colleges that help advance your sporting dreams.
Why should I play sports in college?
There are countless benefits to playing sports in college, both on and off the field. For starters, college sports provide student-athletes with the opportunity to continue pursuing their athletic goals while also receiving a quality education. In addition, participating in college sports can help build character, develop leadership skills, and foster a sense of community.
Another big advantage of college sports is the potential for scholarship opportunities. Many colleges offer sports scholarships to student-athletes who show exceptional ability and potential. These scholarships can help offset the costs of attending college and make it possible for student-athletes to focus on their athletic and academic goals.
Are sports scholarships really important?
Here's a scenario: You're a high-school senior who's talented in a sport and wants to continue playing in college. You start searching for colleges that have a strong athletic program in your sport of choice. Or you may also be scouted by a college coach while still in high school. Either way, you're set. The only challenge you face is this: the cost of college is high and sport participation adds to those expenses.
If that's the case, getting financial aid is beneficial. Fortunately, some universities do provide student-athletes with scholarships or some financial aid to help them out. Getting a sports scholarship can provide significant financial support, access to education, athletic development, exposure to professional opportunities, helps build connections, and develop life skills. So, it doesn't hurt to apply for a sports scholarship. After all, you're reaping huge benefits if you qualify for it!
So, how do I apply for sports scholarships?
All sporting colleges come under the National Collegiate Athletic Association (NCAA). The NCAA is the governing body of college sports in the United States responsible for setting the rules and regulations for college sports. This includes eligibility requirements, recruitment, and the number of scholarships that can be awarded. As a student-athlete then, it can be relieving to look for sports scholarships and athletic aids being offered.
Here's some tips to help you out with that.
Register yourself as an eligible sporting candidate with the NCAA: Getting involved in NCAA sports requires you to be registered with them. To increase your chances, create a player profile and keep it updated with your current skills and stats. This will show your potential and make it easier for the NCAA to accept you. It also ensures a smoother path to getting into an NCAA college.

Know the Division you want to play in: Pick wisely when it comes to choosing the Division you want to play in. It can have a big impact on your chances of getting a sports scholarship. It also determines what type of aid you'll receive. So think it through and choose the Division you feel confident of performing well in.

Choose the right college: Firstly, you'll want to find a school that has a strong athletic program in your sport of choice. This will give you the best chance of competing at a high level and improving your skills. Other factors to consider are the level of competition, like if they've got tough teams, or are more focused on recreational sports. Do your research and find the school that's the best match for you and your athletic goals.

Reach out to the coaches: Networking is key! Making a connection with the coaches at the universities you're interested in can give you a huge boost in getting noticed and landing a spot. Shoot them an email to show off your skills, but make sure it stands out because coaches get a ton of emails! Pro tip: Personalize it for the coach and the university to show you're serious about being a part of their team.

Maintain your grades: You've got the skills, the college is ready to welcome you, and the scholarship looks like a possibility. But then come your grades and they're just not enough to make the cut for college. Or you can lose your chance at that scholarship. Don't let that be you! Be sure to maintain good grades and score high enough on the SAT or ACT to be eligible for both college and the scholarship. Here's some tips on how you can maintain that.

Your social media content is important: Social media can be a blast, but keep an eye on what you're sharing. When you're in the running for a college scholarship or athletic aid, coaches and admissions committees will be checking out your profiles. So be mindful of what you post as it could make a big impact on your chances of getting accepted.
Universities are on the lookout for top talent in sports, and scholarships are the perfect way to attract them. This boosts the university's image and creates a winning team. It also drives revenue through ticket sales, merchandise, and broadcast rights. So offering scholarships for talented athletes is a win-win for both the student and the university.
What colleges offer sports scholarships / athletic aid?
Even with the tips mentioned above, it's essential to do your own research and figure out which college is the right fit for you. We've provided you with a starting point, but it's up to you to dig deeper and explore what each college has to offer. That way, you'll clearly understand what to expect from your college experience.
Here's a list of NCAA colleges in America that do provide sports scholarship / athletic aid: