AP Tests (Advanced Placement) are college-level tests offered to high school students by The College Board. Students who attend American, Canadian, and foreign educational institutions can take the exams in May. The year-long AP courses culminate in the exams. These courses and examinations are developed by committees composed of college professors and experienced teachers. These Committees ensure that tests evaluate and reflect aspirations for higher education.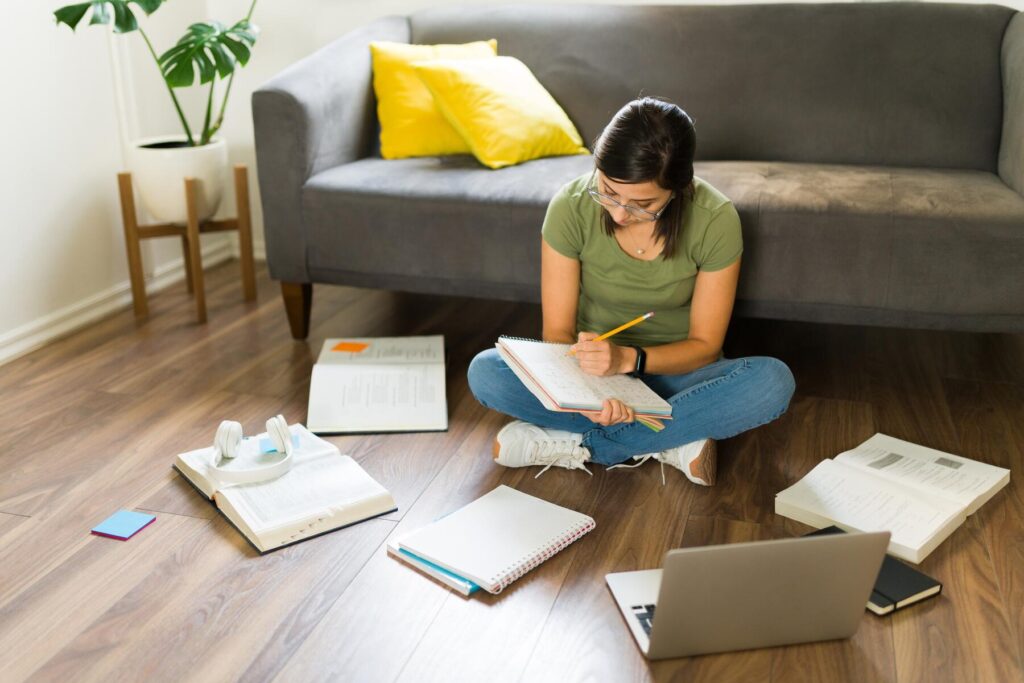 The College Board administers the Advanced Placement exam, in particular subjects. It is an entrance test for high school students who want to study at universities in the United States, United Kingdom, Australia, Canada, and Singapore. This exam is administered in pen and paper format. The AP test is divided into two sections: a multiple-choice section and a free-response section where you have to write essays or general answers in response to the questions. The length of the exam varies from two to three hours, depending on the subject you are taking.
---
Why Take an AP Test?
This exam signifies that a student has achieved university-level proficiency while still in high school and offers other advantages as well:
To begin, the difficulty of your subjects will provide you with an advantage throughout the admissions process.
You may earn college credits by taking advanced placement examinations even before you are admitted to a college. This will enable you to finish your program's credit requirements ahead of schedule, which will lower your tuition expenses and provide you the chance to sign up for extra courses or internships.
By preparing for the advanced placement test, you will have a better understanding of the college curriculum.
Eligibility Criteria for AP Tests
The Advanced Placement tests, as previously said, are designed for high school students. Let's now look at the prerequisites for attending the exams:
Only candidates under the age of 21 are eligible to sit for the exam.
In high school, students often take the test when they are in grade 11 or 12, or before if they are well-prepared.
The test is only offered once a year. But you may take the test again the following year.
You may take all four Physics examinations in the same year.
You cannot take both of the calculus tests that is Calculus AB and Calculus BC, in the same year.
Structure of AP Tests
The first section of the exam is generally made up of multiple-choice questions. A student is expected to select the top four or five responses. Your answer sheet must have all marked answers (bubble sheet). Only the number of questions properly answered determines the exam's overall multiple-choice score. There is no negative grading for wrong or unattempted questions.
The second section of the test typically comprises re-answer questions that require the student to come up with their own answers. Responses may take the shape of an essay, a problem-solving strategy, a spoken statement, or other forms, depending on the test. Most of the time, students will be writing their answers in the free-response test booklet with a pen.
Are AP Test Scores Important?
Your high school GPA and prospects of entrance to college will not be impacted by your Advanced Placement results. But you may receive college credit for strong placement scores. Just keep in mind that every school is unique. Some colleges won't approve credit unless you receive a 5. Some colleges won't even consider them. Make sure to inquire about their policies regarding results with your desired institutions.
How can I Sign Up for the AP Tests?
The College Board, which also manages the SAT, is responsible for administering these exams. However, not all exams are available at every school. If your school has a Placement Coordinator, speak with them directly regarding registration. If your school does not have a Placement Coordinator, you should call the Service department by March 1 to obtain the name and phone number of the Coordinator who oversees your local area. The number for services is also available on the College Board website.
You can take the test as many times as you want until you get a perfect 5 on it. If you want to stand out during the application process for prestigious colleges, taking the AP test is undoubtedly a wise choice. Additionally, this will get you extra credits that you may use to skip beginning classes and try something fascinating instead, like an internship or a specialized training course. Develop a planned strategy and start early to study for the exam.
However, if you require end-to-end assistance at any point, contact our professional team by subscribing to Seven Square Learning services.